PHILIPS MASTER GreenPower Elite Agro CMH Bulb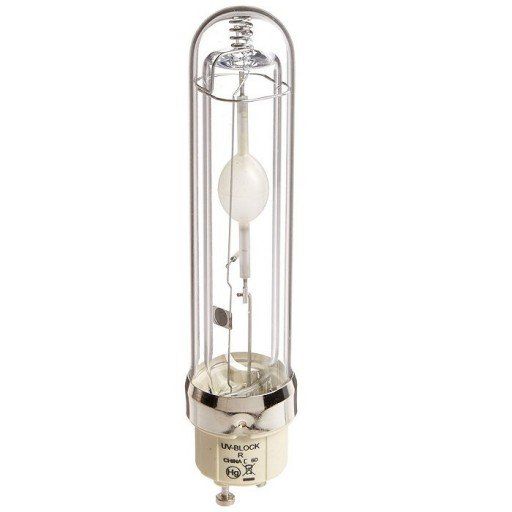 - 1.95 PPF (photosynthetic photon flux) per watt per second light source
- 3100k Color Temperature
- 92 CRI, 33000 Initial Lumens (105Lm/W)
- RunTime 90% (Max)
- 90% Lumen Efficiency at 8000 hr
- 85% PPF Efficiency at 20000 hr
- Compact and efficient MH bulb
- Bulb must be used in a low frequency ballast
- Starting current limits are minimum 4.1 amps (RMS) and maximum 5.3 amps (RMS)
- Superior lighting spectrum quality
- 4200K Color temperature
- Suitable for open fixture use

**Important: Until the bulb has reached a a minimum of 10 hours of operation, the bulb should never be turned off sooner than 2 minutes, including during the installation test. If that happens, you will have to wait at least 1 hour before switching it on again. Failure to comply with this time requirement may lead to light ignition problems.