MAXPAR Metal Halide Double Ended Bulb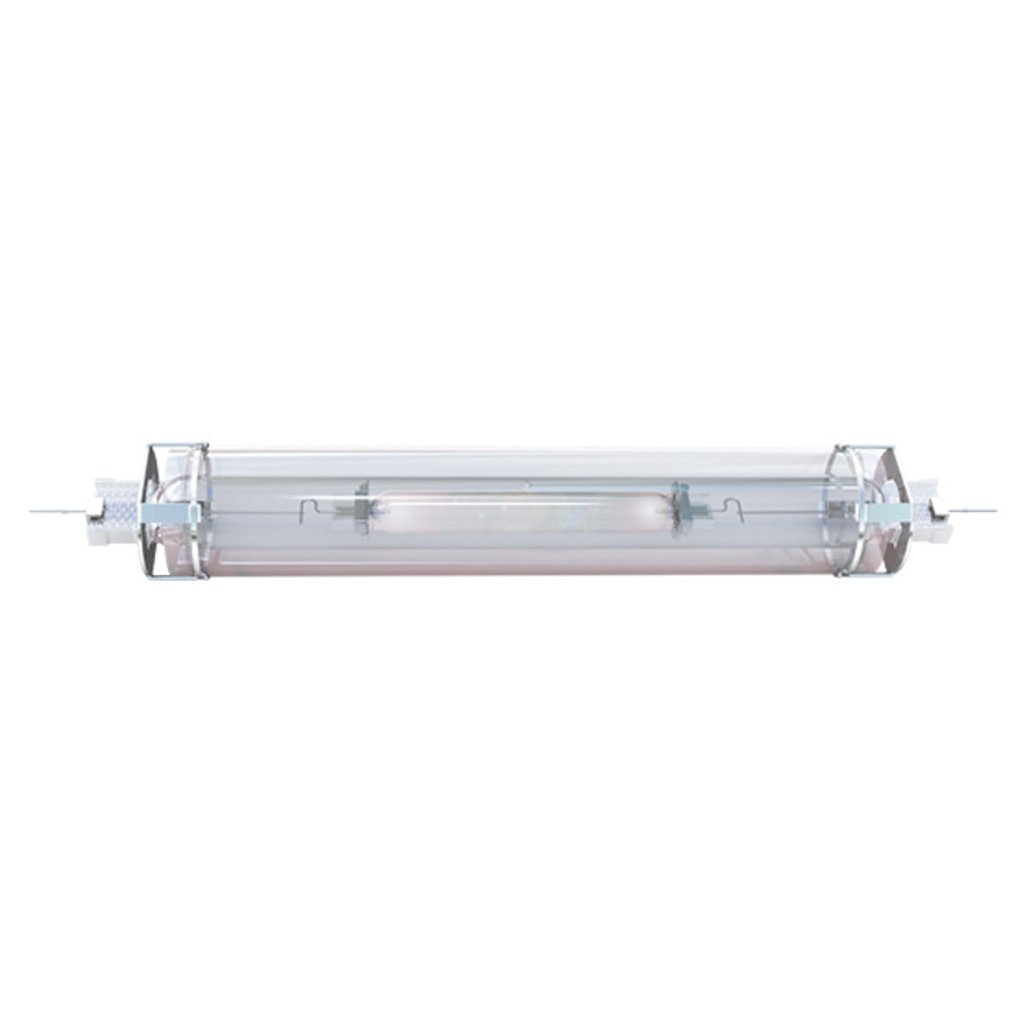 - Blue-centric spectrum lamp best suited for vegetative growth
- Inner quartz arc tube with outer Borosilicate protective jacket CRI of 65
- Open on the ends for proper heat dissipation
- Best used with lighting ballasts designed for 400V DE lamps

MAXPAR brings you the only doubled jacketed metal halide (MH) bulb available in the industry. MH bulbs are required to be open fixture rated or else it has to be installed in a luminaire with a protective glass shield. MaxPar DE MH lamps use their exclusive patent pending secondary outer jacket design. MaxPar DE MH lamps use an outer jacket of Borosilicate glass that meets the requirements for rating as an O-type lamp as per the USA National Electric Code 410.73(F)(5) and ANSI standard C78.387.