Advanced Nutrients Bud Blood Powder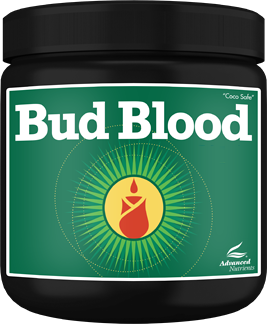 Bud Blood Powder by Advanced Nutrients is a mineral fertilizer in powder format that is used during the first part of the flowering phase of marijuana plants, to get more inflorescences on all branches that will later end up forming more voluminous buds. hard, and heavy.
How do I use Bud Blood Powder?
The dose recommended by Advanced Nutrients is 0.5 grams / liter, and it is advisable not to exceed this amount because it is a very concentrated and rapidly assimilated product, so there is a risk of overfertilizing the plants with a higher dosage. Bud Blood Powder comes with a scoop to make measuring easier for growers.
When is Advanced Nutrients Bud Blood Powder additive used?
This product is indicated for the first 2 weeks of the flowering cycle of cannabis plants. It has to be combined with the flowering base fertilizer, and the rest of the products of this phase, and once the third week of flowering begins, stop adding Bud Blood Powder and start administering the corresponding additives.
Composition
Phosphorus (K20) ----- 25%

Potassium (P205) ---- 39%